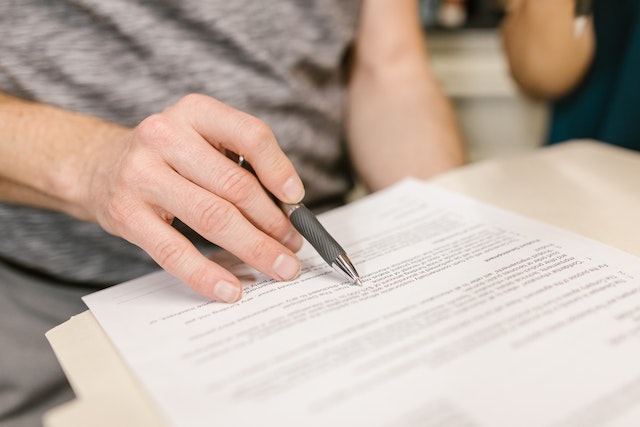 The real estate industry is one to adopt digital technologies to enable fast and efficient transactions. One such technology that has transformed the industry is the DocuSign lease agreement.
What is DocuSign Lease Agreement?
DocuSign is one of the earlier electronic signature services that enables parties to sign and exchange documents electronically. A DocuSign lease agreement is a digital solution for landlords and property managers that streamlines the leasing process from start to finish. The traditional lease agreement process involves multiple steps, including drafting, printing, signing, scanning, and sending. This process is time consuming. With a DocuSign lease agreement, these steps are performed digitally thus significantly reducing time and effort.
Other Esignature Options
In another post, we discussed how DocuSign is a fairly expensive option if you only need a few signatures a year. Fortunately, there are many electronic signature services available. You will likely find one that best fits your needs. In addition to DocuSign, here are two other services to consider:
eSignToday
Compared to DocuSign, eSignToday is "pay as you go" and simpler to use. There are no monthly subscriptions with eSignToday. Instead, you pay $0.50 for each signature that you need. The flat fee pricing of just 50 cents per signature is hard to beat. As for simplicity, you upload your document, email whoever needs to sign, and all signatures appear on the last page of your document. There is no "drag and drop" functionality or fields to enter with eSignToday. eSignToday is a very easy to use tool when all you need are esignatures.
HelloSign
Now part of DropBox, HelloSign has you first upload your document that needs to be signed. Then, you have to drag and insert fields such as names and dates into the areas of your document you want signed, so you can customize your document as necessary. HelloSign has different pricing plans depending of the features and capabilities with document creation and integration.
Finding the right esignature software is important, and knowing that DocuSign is not the only choice is helpful. From a very affordable and easy to use eSignToday to a more robust and integrated solution like HelloSign, there are options to consider.