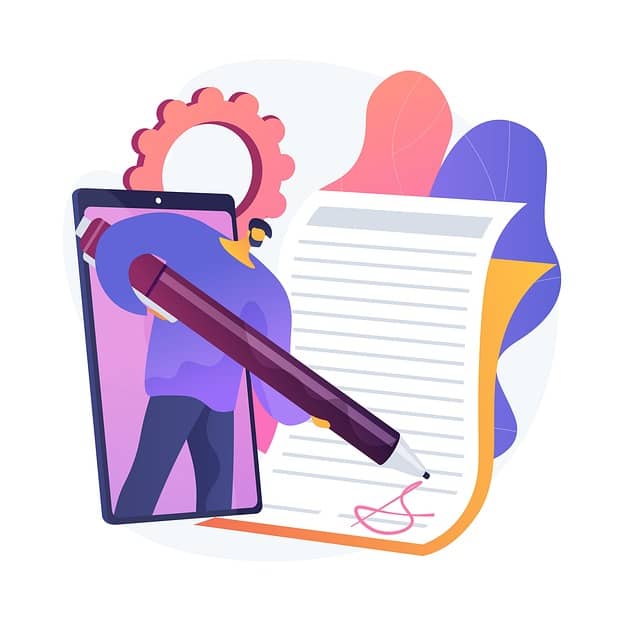 Electronic signatures are a digital representation of a handwritten signature. They are becoming more popular as people are realizing how convenient they can be. One of the earlier uses of electronic signatures was in real estate. Today, people are using them for a variety of purposes ranging from signing contracts to sending notices. Compared to pen and paper, there are many advantages of electronic signatures.
Electronic signatures eliminate paper and printers. Getting rid of paper and equipment is helpful for the environment. It also helps people with decluttering and security. In many cases, saving an electronic file is easier and safer than managing paper.
Among the advantages of electronic signatures includes time savings. People can sign anywhere and anytime thus eliminating the need to meet in person. Additionally, all signed copies are provided electronically enabling much faster receipt of signed documents.
The overall convenience of electronic signatures drives its advantages. There are a lot of electronic signature services to choose from. They vary on price and complexity. For example, eSignToday is one of the least expensive and easy to use options. There is no monthly fee with eSignToday. Signatures are $0.50 each, and you upload your own document with no customization.